Chiropractor Jeffrey Durski, D.C.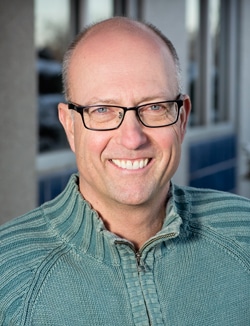 Dr. Jeff Durski has been in clinical chiropractic practice since 1989. After completing his pre-med studies at the University of Wisconsin Eau Claire, he earned his doctor of chiropractic degree in Davenport, IA from Palmer College, the oldest established chiropractic college in the world.
Dr. Durski is one of fewer than 100 chiropractors worldwide who have earned diplomate status in the Gonstead technique. He received this distinction in 1995 through the Gonstead Clinical Studies Society. In 2017, Dr. Durski was accepted into the Gonstead College of Fellows. This is the highest honor one can receive in this technique, and he is one of fewer than 30 Gonstead Fellows in the world. He also is board eligible as a chiropractic neurologist after completing over 300 hours of post-graduate education via National Health Sciences University. He has served as part of the extension faculty for Palmer University and Northwestern Health Sciences University as a preceptor, allowing students to experience a live office setting to complete the last portion of their chiropractic education. He also has participated in several practice based research projects with Palmer. Dr. Durski enjoys educating his patients and community on the benefits of chiropractic and natural health care and can be found conducting workshops throughout the local area.
Dr. Durski and his wife Joy reside in Greenfield. They have been married since 2006 and have a Sicilian hound named Ruby. Dr. Durski enjoys cheering on local sports teams, specifically the Packers, Bucks and Brewers, and is interested in weight training, cycling and music.
Education
Undergraduate studies: University of Wisconsin-Eau Claire
Professional studies: Palmer University of Chiropractic
Board Eligible Chiropractic Neurologist – 300 Hours in Clinical
Neurology through National College of Chiropractic, Lombard, IL
Gonstead Diplomat via over 500 hours post graduate, Gonstead
Professional
Extension faculty – Palmer University of Chiropractic, Davenport, Iowa
Extension faculty – Northwestern University of Chiropractic, Bloomington, MN
Owner of Durski Chiropractic Health Center/Jeffery N. Durski, D.C., S.C.
Member of Wisconsin Chiropractic Association
Member of Gonstead Clinical Studies Society
---
Chiropractic Technician Valerie Kopp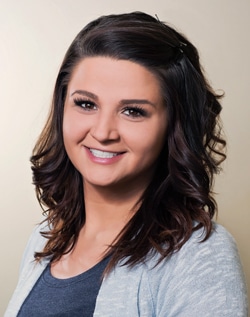 We are so happy to have Valerie Kopp as our current Chiropractic Technician. She started out with us as our front desk receptionist in 2016 and brings an infectious cheerfulness to our team! As our patient advocate, she oversees all scheduling, and encourages current patients to keep on track with their care. Valerie organizes and sets up outreach events and updates our social media. Thanks to her, our office stays clean and organized. She happily will answer any questions you have about chiropractic. And her energetic and positive attitude will put a smile on your face and will set first time chiropractic patients at ease. As our Chiropractic Technician she assists Dr. Durski with first time patients by listening to and recording their health history, taking vitals, and exam notes. She also takes pride in educating patients on how they can function better and feel good naturally.
Valerie went to school for cosmetology, where her goal was to help people feel beautiful on the outside. Now she sees a much bigger picture and wants to help people feel healthy on the inside, through natural chiropractic care.
During her free time, Valerie enjoys attending Brewer games, going on road trips and walks, and seeing bands at church festivals. She loves all animals, but especially adores her cat Keke who she trained to fetch, sit, and give paw, but not for free, Keke always requires a little treat.
---
Chiropractic Technician Naomi Hathaway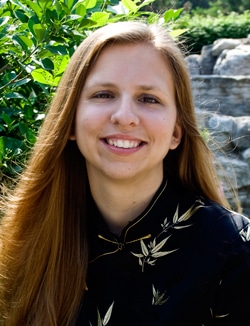 Naomi Hathaway has been with us in varying forms since 2012.  After a couple years at the front desk, she trained for and earned her chiropractic technician license in 2014.  She takes histories on first-time patients, helps with exams, and handles all insurance billing and payment programs.  Naomi is very thorough and empathetic in her work and is excited to share what she has learned about natural healing through chiropractic care.  Her goal here is to help real people feel better so they can enjoy their work, participate in their favorite activities, and live joyful, meaningful lives.
Outside of the office, Naomi is a professional, classical musician.  She performs regularly with the Florentine Opera Company and at local churches, and she maintains a music studio where she teaches piano, flute, and voice to more than 20 students every week.  She is recently married and enjoys completing mud runs and 5K races with her amazing husband, Chris.
---
Chiropractic Assistant Alissa Bartholomew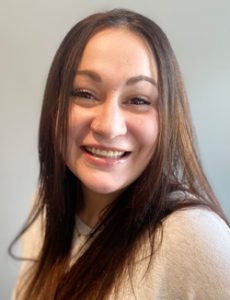 Alissa has been our daytime front desk receptionist since October 2022. Alissa will make you feel welcome as you come in, handles scheduling with ease, and will gladly answer and will help you with any general chiropractic questions you may have.
Alissa wanted to enter into a natural healthcare environment, and help educate others on how to live a life free from medical and pharmaceutical interventions. Alissa is a mother of two boys, Bentley and Grayson, and in her free time enjoys playing with them, especially outdoors. She loves nature and going for walks in the woods.
---
Office Manager Jean Molitor
Our office manager, Jean Molitor, has served us valiantly for over 15 years and will do whatever needs to be done to keep this company running smoothly.  Jean worked as a school teacher for almost 30 years and is also a certified nursing assistant.  In 1999, she became a patient of Dr. Durski and eventually started helping around the office.  It didn't take long to see that she was invaluable, and the rest is history.
Now Jean handles bookkeeping, payroll, and other monthly duties as needed.  She helps with hiring, orders supplies, and usually can find a good deal on anything we need in the office.
Jean is an active participant in her senior league.  She is extremely supportive and is often busy helping friends with rides, meals, or anything they need.  Her favorite activity is hanging out with her teen grandson and watching him play hockey, lacrosse, and his double bass.