Chiropractic Testimonials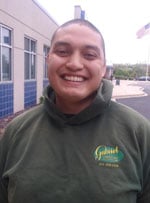 "I first came to Durski Chiropractic August 2019. I had severe back pain from a fall which happened last winter. I could barely walk or complete tasks at work. The pain I felt was constant. I was unable to do anything except lay on the floor outside of work shifts for 6 months straight, living in "hell" status, unable to dress or tie my shoes.
Previous things that I tried to treat my back pain was hot/cold contrast showers, yoga back stretches, dead hangs on the pullup bar, lifting weights, and I changed my diet. None of these things seemed to work for more than a couple days at a time and in some cases, it made it worse.
I found Dr. Durski by searching the Gonstead website doctor finder after watching Gonstead doctors on YouTube.
Since having regular adjustments my back is almost completely better. Nagging elbow, neck, and rib injuries from sports training and MMA fighting have cleared up.
Overall, my quality of life is much better, I'm even able to concentrate while reading for long periods of time."
- Matthew Siahaan
---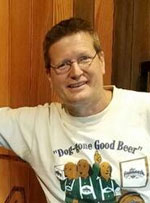 "I first came to Durski Chiropractic January 2012.
I've had low back pain for many years. Being a semi driving and lifting heavy cases of paper caused me to develop a herniated disc. My M.D. gave me two cortisone shots that took the swelling down. With chiropractic and yoga exercise things got better. I'm 58 years old and have a 90% recovery. I have permanent never damage.
I heard about Dr. Durski through my previous chiropractor. I like the precision adjustments I get from Dr. Durski. I also like the suggestions and answers I get as well because it works. I still drive a semi, but I now don't lift heavy objects, or lift them incorrectly."
- Richie Feil
---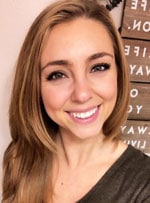 "I first came to Durski Chiropractic February 2019. In March 2018 I had a phone conversation with a friend who recently had a baby. I asked her what the worst part of her pregnancy was, to which she replied her sciatica. I had no idea what it was. A week later I had my first sciatic nerve pain shooting down my leg. I have always been super active; working out almost daily, running, walking, and I just participated in the stair climb downtown Milwaukee ... my sciatica came out of nowhere. And it increased with frequency and intensity. So much so that I was on the phone sobbing, in pain trying to get in with my doctor to figure out what was wrong with me but had to wait another week for my appointment. It was debilitating. Everything seemed to trigger it: sitting, standing, driving, riding in the car, squatting, cutting vegetables at the counter - there was no rhyme or reason to what triggered it.
Before coming to see Dr. Durski my M.D. prescribed me a muscle relaxant and Physical Therapy. I went to PT for two months and had minimal improvement, so I went on my own research path. I tried  traditional chiropractic care a couple of times, with no relief. Then turned to acupuncture for months which seemed to help; my sessions were coupled with electro stimulation and massage. I tried a dry needling session and then even deep tissue massage, which only seemed to make it worse. My sciatica never went away, but it became a little more manageable. I still had bad days where it was nothing but those "zingers". I was dealing with some hip pain on that same side as well but chalked it up to my "shortened leg and piriformis syndrome" that my previous chiropractor had diagnosed me as having. At this point 9 months had gone by, I still was unable to work out, even walks triggered my sciatica. I stopped all efforts because it all seemed like money wasted, I still hadn't resolved the issue.
I continued my search (aka turning to Google every single day) and came across the Gonstead method. I saw some videos and thought, this HAS to help. I again Googled and found Dr. Durski was in my area so scheduled my first visit. A whole year had gone by with my sciatic pain and hip pain, so naturally I was skeptical. On top of that I was pregnant and couldn't have X-rays done. After my first adjustment my sciatica ceased. After a couple more visits my hip pain was gone too. I could now move my body and be a little more active after every visit and not be in pain - it was wonderful!
I was so disappointed it took me a year to finally find Dr. Durski, but I am so happy I did find him when I did because I've been able to be active during my pregnancy. I can now go for walks, do my at-home workouts, drive, chop vegetables - I can do everything I couldn't do for the past year! As for running? The jury is still out on that one, I'll find out after baby arrives and I work up to that again. But I'm confident that won't be a problem!"
- Rebecca Simandl
---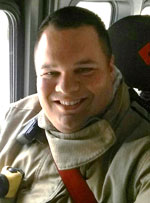 "I first came to Durski Chiropractic March 2019 after doing a Google search specifically for a Gonstead Chiropractor. Neck tightness was my major complaint. I have had it on and off since at least 2010. I don't know what caused it, possibly got progressively worse from various life forces. My neck tightness was so severe that I couldn't turn my head to one side or the other and the tightness and pain would switch from the right and left side of my neck. Before coming to see Dr. Durski I had a regular Palmer chiropractor that did monthly adjustments that provided little relief in the long run. At home I tried hot and cold compressions as well as using a hot tub/jacuzzi but was met with only short-term relief especially if I slept wrong the tightness and pain would be back for days.
I first found out about Gonstead while watching Dr. Rahim on YouTube who is a Gonstead Chiropractor. Being intrigued I did a google search and Dr. Durski was the closest Gonstead Chiropractor to me.
My results speak for themselves. I don't have neck tightness like I used to, I feel less pain overall, and feel insanely better. I would recommend Gonstead Chiropractic care for everyone because it really fixes what is wrong. I happy to say I'm living life without pain."
- Nathaniel Giannini
---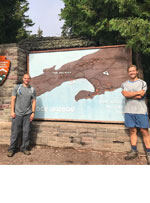 "I first came to Durski Chiropractic early February 2019 after meeting Dr. Durski while he was doing a screening at the Princeton Club.
When I first came to see Dr. Durski I did not have any particular condition or physical ailments. I came in because I was interested in my body being able to operate at its highest level possible. In the past I seen another chiropractor and received "maintenance" care but decided to stop going because I didn't think I needed it anymore.
Since I started seeing Dr. Durski I have learned how chiropractic care can change your entire body, not just your back. Chiropractic care from Dr. Durski has helped me with everyday life. It has help resolve minor fatigue, digestive problems, range of motion problems in my neck and back, and even how I walk. I really feel that Dr. Durski wants to see his patients get better as well as having vested interest in their future well being.
I have always been an active and physical person, so I have had my share of injuries. I have seen a different chiropractor, multiple physical therapists, and a specialist doctor for these injuries. I feel the difference between them and Dr. Durski is that the root of the problem is being treated and not just my symptoms. While I did have positive results from other places, they were only temporary.
I have experienced amazing results at Durski Chiropractic. Everyday life has been made easier because of the progress I made here in the office. My weightlifting and running have seen marked improvement, as well as my energy levels. I have also noticed that I have been sleeping a lot better as well."
- Daniel Kurth
---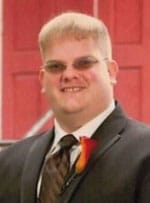 "I have been seeing Dr. Durski since December of 2018. Prior to my treatments, I felt like I was falling apart.  I would get headaches anywhere from 3-4 times a week, I was always tired from restless sleep, had lower back and neck pains, and walked funny because of hip issues.  My biggest concern, however, was my carpal tunnel like symptoms.  I had burning pain, numbness and tingling that traveled from both of my shoulders, all the way down to my thumbs, pointer, and middle fingers.  While working on cars, I would often drop wrenches or even need to stop and shake some feeling back into my hands.  These issues probably stemmed from a combination of playing football years ago in high school and the kind of work I have done over the years.  I finally decided something needed to change.
I knew if I went to a general doctor they would more than likely just give me some prescription to treat the symptoms, or recommend some sort of surgery.  Both of which I am not in favor of, so I had to find an alternative route which lead me to chiropractic care.  I studied chiropractic care for about 2 months before seeking an actual chiropractor.  Upon my studies, I found the Gonstead Technique and was blown away by results of it.  I've read dozens and dozens of testimonials and watched countless hours of videos on YouTube. I went to the Gonstead Seminar website, searched for local practitioners, and chose Dr.
Durski because of his years of experience and impressive credentials.
After the very first adjustment, the first thing I noticed was I slept great that night.  The next day I woke up feeling refreshed and had a lot of energy throughout the entire day.  After the first 3 or 4 adjustments I noticed most of my symptoms were subsiding.  It's been 4 months since my first adjustment to the time I wrote this testimony.  Since my first adjustment I've had 3, maybe 4 headaches, my neck and back pain is gone, my posture has improved, I'm walking better, sleeping great, and my carpal tunnel-like symptoms have decreased dramatically.
Dr. Durski and his staff are absolutely amazing.  They are always warm and inviting, and they care about your overall health and well-being.  Besides getting adjusted, my favorite thing is they want to make sure they teach you about how the human body works and how chiropractic care works. Then they get specific about your personal symptoms and how the treatments will work for you.  When you leave the office, you not only feel great physically, but mentally too because you have a better understanding about your care."
- Glenn Stachowiak
---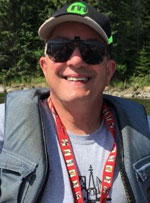 "I first came to Durski Chiropractic March 2014 after meeting Dr. Durski at the Princeton Club.
In 2000 I started experiencing lower back pain. My pain was so severe I could barely get out of bed. The pain seemed to come out of nowhere but I'm sure as a result from a lifetime of wear and tear.
Before coming to see Dr. Durski I relied on pain killers such as opioids and over the counter drugs to manage my pain, as well as some physical therapy. My results were short term relief, just putting a band aid solution to the problem.
Since starting and continuing treatment with Dr. Durski I've felt and overall reduction in pain. I have significantly reduced my reliance on pain drugs, I have greater ability to perform physical tasks such as lawn mowing and gardening. Overall I have more mobility and manual dexterity."
- Tim Samorajski
---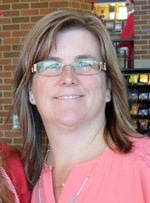 "I first came to see Dr. Durski in May of 2017.
My condition was whiplash from a roller coaster ride in April of 2017. Previously I had tried muscle relaxers and stretches that would give me temporary relief but the pain persisted.
I first met Dr. Durski and Valerie at the Princeton Club.
In less than 2 months of seeing Dr. Durski, I am feeling so much better. My results have been great! Treatment has taken away neck pain and the other aches and pains."
- Angela Popp
---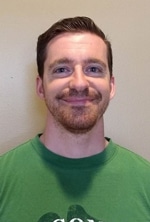 "I first came to Durski Chiropractic early June 2017.
I was suffering from chronic fatigue and lack of a good night's sleep. I noticed is becoming more and more of a problem after college. Any given day in a work week would often wipe me out, resulting in napping a few times a week to play catch up from the night before.
I would attribute it to bad habits of poor posture with working at a computer all day. Often called "tech neck" where there's no curve in the neck.
Before coming to Durski Chiropractic I tried improving my diet (more fruits and vegetables) and continued exercising (even running 2 marathons!) but noticed not much improvement in my energy. I even tried consistent times of going to bed/ waking up but would still wake up multiple times during the night. The results were I would still feel drained by the end of the week.
I heard about Durski Chiropractic when I was working out at the Princeton Club, I stopped by for the 1 minute stress test/trigger point treatment Chiropractic adjustments have greatly improved my energy level. After my very first adjustment, I noticed a "flow of energy" moving up and down my body within 1-2 days. I asked myself, "was THIS what I was missing the whole time?!" My sleep has been more sound, too!
The past week, I have been waking up at 5am (!) to get a 'jumpstart' on my day. I could not have done this a few months ago, I would've been too exhausted from a bad night's sleep. I still nap a little, but now it's by choice, not by decision!"
- Alex Palzewicz
---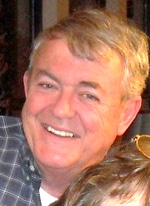 "I first came to Durski Chiropractic in May of 2016.
My condition was lower back pain, right ankle and knee pain, neck stiffness, and difficulty sleeping due to injuries suffered during a 26-year military career. I have a V.A. disability rating of 50% for these injuries.
Previously I had tried other chiropractors, took off the shelf pain meds, and tried various exercises. My results would end up being limited relief for brief periods, frequent periods of limping and poor sleep.
I was referred to Dr. Durski by my son, Sean McCormack.
Chiropractic adjustments with Dr. Durski have improved my symptoms by 90%. I can get much better sleep, walk longer distances, and much less pain and headaches. I now use little to no pain meds and get lower blood pressure readings.
Walking, sleeping, and flexibility are all much better. Energy level is higher because of pain relief. Overall health improved!
'The true Soldier fights not because he hates what is in front of him, but because he loves what is behind him'. "
- G. K. Chesterton.
---
"I became a patient of Dr. Durski in June of 2007 when the pain in my upper back became persistent. For ten years I thought the stiffness and tension was a result of hunching over my desk while studying at college. I had always wanted to go to a chiropractor, but thought the pain was not severe enough. When I was working out at the Princeton Club I was offered a free screening and consultation by Dr. Durski. As a result of Dr. Durski's treatment my back feels so much better. I have more energy and experience fewer headaches and fatigue. The orthotics, he ordered, have helped put the spring back into my step and my posture has tremendously improved."
- Emily
---
"I first came to Durski Chiropractic on September 15, 2009 – It was either try this or need pain medication.
I was experiencing chronic lower back pain, aches in the hips, neck pain, spinal discomfort, and knee pain. These all began about 10 years ago as a result of standing 8 – 10 hours daily, flay feet, and carrying heavy people up and down stairs as an EMT in Milwaukee for 14 years. The pain was sharp at times and dull all of the time.
No other treatment was sought prior to Dr Durski.
I took advantage of a free assessment being preformed by Dr. Durski at Bally's in Brookfield.
I currently have no neck discomfort, no spinal pain with the exception of the lower spine, no sharp pains / occasional dull pains and minor knee pains. My chronic cough (bronchitis) lasted 1 month instead of the usual 3 months."
- Craig
---
"I first came to Durski Chiropractic in August 09, 2009. I was experiencing severe neck and back pain, fatigue, irritability, weight gain, bad posture at work and difficulty sleeping through the night. These symptoms began to develop approximately twenty (20) years ago as a result of a car accident and intensified after a sledding accident ten (10) years ago.
I have seen five (5) different chiropractors within the past ten (10) years with minimal pain relief and no lasting improvement. The treatment provided by Dr. Durski has provided me significant pain relief, increased my energy levels , reduced my irritability , improved my sleeping , and supported my weight loss of ten ( 10 ) pounds. Overall I can function again thanks to Dr. Durski."
- Karin
---
"I am a 38 year old female that first came to Durski Chiropractic in January of 2011. I had been experiencing daily tension headaches, shoulder/neck pain, and periodic low back pain. My joints and muscles were so sore that it was challenging to sleep and to get moving in the morning. It was difficult for me to exercise,because every time I started an exercise regimen, I would injure myself. My immune system was compromised and i was getting sick on a frequent basis.
In the past, I had tried many different treatment options including going to a diffrent chiropractor, Physical therapy, and had also seen several orthopedic specialists. Along with stretching exercises, I was prescribed pain medication and muscle relaxants each time "my back went out", which happened about every 1-2 years. I also had cortisone shots to help alleviate the pain. Shortly before coming to Durski Chiropractic, I was taking Ibuprofen on an almost daily basis.
The results since being treated at Durski Chiropractic have been an absolute blessing. The education alone is more that any other doctor or physical therapist I had seen in the past could ever explain to be about my symptoms. I rarely, if ever, take medication other then vitamins and supplements. My sleep is sound and I feel well rested when I wake, My headaches are few and far between, my posture has inproved, I have lsot weight, I haven't been sick, and most impotantly my energy levels are soaring. I feel better than I have in years and honestly feel I have been given a new lease on life.
I know I have to put time aand effort to continue on this corrective treatment plan, but ultimately I know it is well worth it. A sincere thank you to Dr. Jeff Durski and his entire staff for the superior care I have received from the very first appointment."
 - Anonymous
---
"I first came to Durski Chiropractic in September 2011.
I was experiencing back and neck pain. I was really having troubles with my lower back. I have been having these problems since 2002. My pain really started when i had a Herniated disk.
I have tried other ways to alleviate my pain. The latest attempt was Dr. Drahwall and his Plank Road clinic. I have also tried to stop the pain on my own but I still had pain.
I was referred to Dr. Jeff Durski by my wife who has experienced great results under his care. The treatment that was provided by Dr. Durski has left me with less overall pain and fatigue. I have also experienced better sleeping patterns and wake up rested. The stiffness in my back is still there but I'm sure that with continued treatment I will get my flexibility back.
Since being treated by Dr. Durski I can now ride in the car longer then I have before without extreme stiffness in my back. When I wake up in the morning I'm relieved that I can easily get out of bed in the morning. Thank you Durski Chiropractic for all your help."
 - Anonymous
---
"I first came to Durski Chiropractic on February 15th.
I have had lower back pain on and off for many years. I herniated a disc just after delivering my son in February of 2012. I had surgery to remove the herniated portion of the disc in March, 2012. That surgery helped to relieve the severe pain, but I never felt well, even after physical therapy and appropriate stretching and exercise.
I was treated first by a chiropractor, a massage therapist, an orthopedic surgeon, and finally by a physical therapist. The results were all poor until I had surgery, which relieved the horrible, constant pain; still, pain persisted along with stiffness and reduced range of motion.
I was referred into Dr. Durski's office by my mom, Mary Carney. The treatment I have received has provided very good results. I am generally pain free and have much improved range of motion. I would be crippled without chiropractic treatment."
– Amanda Morrill
---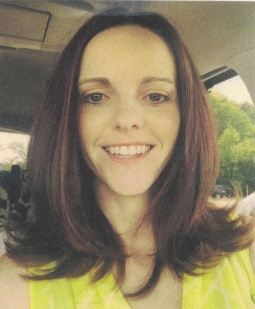 "I decided to give chiropractic care a try when I started having low back pain in early May. I noticed the pain start after a trip to the gym for a workout. I hadn't been to the gym consistently in over 6 weeks due to a surgery. The day following my workout I noticed my lower back was very sore, and it only seemed to get progressively worse as the days went on, at times to the point where I wouldn't able to carry my son very long and had pain shooting down my right leg.
Growing up from grade school through high school, I was very involved In sports and had several sports related injuries that required medical attention and physical therapy at times. Despite prior injuries, this is the first time that I have ever sought chiropractic care as a treatment option. I figured I didn't really have anything to lose, but have been astounded by all that I have gained since starting my chiropractic rare.
The results that I that have had from doctors and physical therapists helped alleviate the symptoms but perhaps not always the underlying condition.
I found out about Durski Chiropractic when I was leaving the Princeton Club after my daughters swim lesson. I stopped to chat with Dr. Durski about my low back pain symptoms and receive a free 1 minute trigger point evaluation.
In less than two months of seeing Dr. Durski, I am feeling so much better! I have been pleasantly surprised as admittedly, I was somewhat skeptical of chiropractic care initially. My low back pain has subsided; my ittitability and fatigue have also greatly improved. I never realized how tired I truly was everyday until this past week. I do not get that sluggish/completely drained feeling in the afternoon anymore. I have much more energy to keep up with the kids and every day activities. Chiropractic care has definitely been a blessing in my life, and I really like I am on a path to 100% health and wellness."
– Megyn Baer
---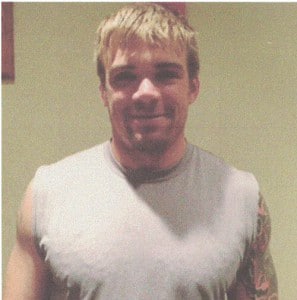 "I was experiencing years of chronic shoulder, back and neck pain, along with fatigue and sinus problems. These symptoms began to develop years ago, as a result of my time as a machine gunner in the Marine Corps. I have tried physical therapy as I was in the process of being discharged from the military. I met Dr. Durski at Vitamin Shoppe one Sunday and set up an exam that day. I started seeing Dr. Durski in the beginning of June. Since then I'm feeling less and less pain as the weeks go by. My sleep issues have gone down dramatically. Any cold, sinus, and allergy problems that I get are less severe and pass through quicker. My job during the week is very physically demanding and I'm able to get through the week with having less soreness. I can also do my regular workouts and training on top of it! I can also move my left shoulder around much more freely for the first time in over ten years, which is very nice!"
– Erik Krempien
---
"I first started seeing Dr. Durski in June of 2014.
I had reoccurring soreness in my middle and upper back that would persist for days at a time, off and on. It began several years ago and I believe that it was caused by poor posture while sitting at a desk for many years during high school, college, and at work. It was severe enough to cause discomfort if I stood up or sat down for prolonged periods of time.
I was not treated by any physicians. I wanted to stay away from any options involving surgery or medication. Dr. Durski was my first method of treatment. I am a member of the Princeton Club so I knew there was a chiropractor at this location.
My back is currently pain free. The soreness in my back stopped after several adjustments. I had a negative curve in my neck that was likely causing the pain. The negative curve was corrected and now I have a near perfect neck curve. This is likely the reason that my back soreness is gone. My neck is now bearing the load of my head much more efficiently with the correct curve.
I am very happy with my results and plan to continue to see Dr. Durski for further corrective and maintenance care."
– Brandon Graef
---
"I first came to Durski Chiropractic in the Spring of 2013.
I was having neck and lower back pain. My neck pain began in April, 2013, while I have had discomfort in my lower back for about four years. Running would bother my back, but for the past two years my back would also hurt in the morning from sleeping. Additionally, my neck hurt while sleeping and running and it was getting worse.
I had never been treated for my back or neck prior to seeing Dr. Durski. I found out about him by making a walk-in appointment after my workout next door at the Princeton Club. I decided to see a chiropractor because my brother had seen a chiropractor who helped his back.
Within a couple of weeks of chiropractic care, I noticed a difference with my back and neck. The pain had decreased and my range of motion was improving. After about two months, my x-ray had shown improvement in my neck curvature. By six months, I had significant benefits in my neck and back. I can sleep better without getting up in the middle of the night from back pain. I was also taking Prilosec for acid influx and now I do not take it because I have very little acid reflux as compared to before receiving chiropractic care. Going to Durski Chiropractic has improved my energy level and quality of life.
Dr. Durski is very honest with you by giving you true results. The whole staff and Dr. Durski have been so helpful and dedicated to my care. I am so glad I chose Dr. Durski for my chiropractic care and will continue my maintenance care here!"
– Jeff Ottaway
---
"My Personal Testimony — September 17th, 2012
I want everyone to know that because my husband, Andre, wanted something better than poisonous prescription drugs for our family he began researching. He found a wonderful man by the name of Dr. Jeff Durski, in New Berlin at Durski Chiropractic Health Center.
Headaches, terrible menstrual cramps, acid reflux and sneezing were all a part of my life for years. I tried several pain relieving prescription medications, extra strength antacid and nasal sprays but nothing seemed to help. I constantly felt tension in my neck and shoulders; it felt like a pinched nerve. My husband was always massaging my shoulders and lower back, which would help alleviate my pain for a short while but it, would return soon after.
Since I have been seeing Dr. Durski, (July 2012) I have NOT had ANY headaches! It's amazing how this chiropractor has helped me. It feels so good to tell my family and friends that my headaches are GONE! I have not had to take any of the pain killers for my menstrual cramps nor have I experienced that dreadful pain in the middle of the night from acid reflux. I use to wake each morning sneezing 15-20 times. I was thrilled several weeks ago when I noticed I woke up and didn't sneeze for the very first time in a long time. I am ecstatic to know that my husband, through continuous research, was lead to the best chiropractor on this side of heaven… Dr. Durski is second to none!
The right chiropractor is for much more than just pain. I know how it feels to get my health, energy, peace of mind and wellbeing restored. Dr. Durski is knowledgeable, caring, and understanding. Rather than just treating his patients, Dr. Durski teaches you how and why chiropractic care is much better then prescription medications. I appreciate the personal care he gives to his patients; he even makes it convenient so that your appointments fit YOUR time schedule.
I thank God for helping me realize my health is my responsibility. I thank Dr. Durski for allowing God to use him to move the bone, which has helped me regain prosperity in my health.
POWERS ON DR. DURSKI!"
– Linda Dukes